We are pleased to announce the promotion of Lauren McDonough to Portfolio Administrator Manager at Howland Capital. Lauren has been an integral part of our team since she joined us in 2014 as a Portfolio Administrator and has worked tirelessly to earn her way to this important position.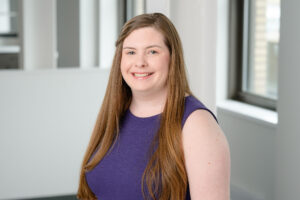 Lauren's attention to detail, collaborative work style, and responsiveness to clients are evident every day. We look forward to seeing Lauren excel in her new position, and we are confident that she will continue to make a positive impact on our team and client experience.
Please join us in congratulating Lauren on this well-deserved promotion! We are proud to have her as an integral part of our team at Howland Capital.