Howland Capital has been a long-time sponsor of Art in Bloom at the Museum of Fine Arts.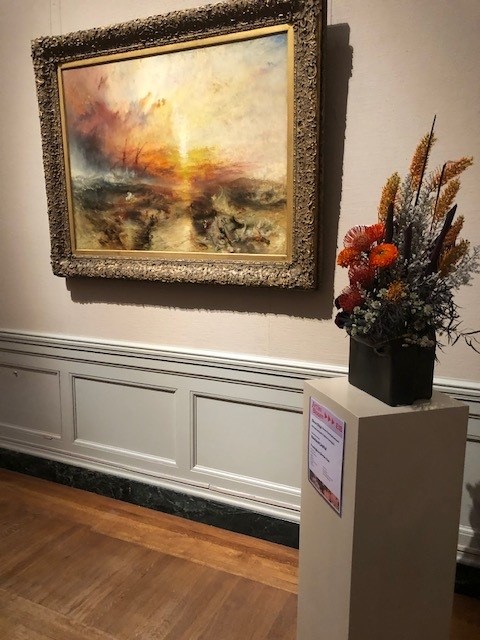 Howland Capital sponsored pedestal and the painting "Slave Ship" painted in 1840 by Joseph Mallord William Turner (English 1775-1851). One of Turner's most celebrated works, "Slave Ship" is a striking example of the artist's fascination with violence, both human and elemental. The floral interpretation of the painting, by the Framingham Garden Club, is on the pedestal and was on display during Art in Bloom from April 28th through April 30th, along with many other floral interpretations of paintings and sculptures.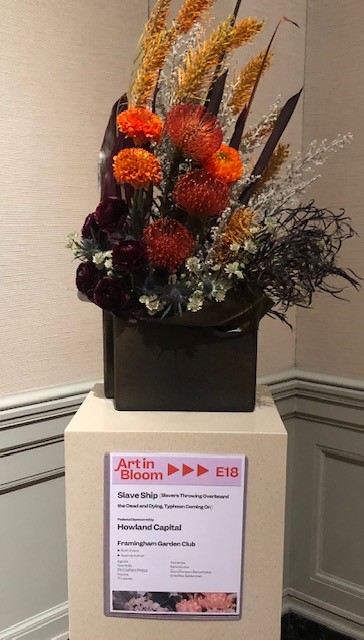 Charlie Clapp's wife, Martha, was honored to be asked by the MFA to create a floral interpretation of the Dale Chihuly Icicle Sculpture housed in the Shapiro Family Courtyard. The Sculpture has been on display since the 2011 exhibit "Chihuly: Through the Looking Glass". The sculpture proved so popular during the exhibit that the museum launched a fundraising campaign to purchase the piece.